Enjoy A Happy and Safe Holiday
Published: Saturday 27th Jun 2020
Written by: The Derbyshire Country Cottages Team
STAYING SAFE.
Derbyshire Country Cottages have always been very keen on the safety of our holidaymakers but no more so than in these Covid times. Our normal cleaning procedures have been enhanced to protect against the virus. We have issued guidance to all our cottage owners so that you can take your holiday without worry.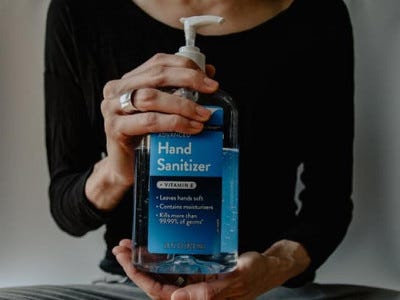 FOLLOWING BEST PRACTICE. 
Our deep cleaning guidance to the cottage owners has been drawn from Government, NHS, Public Health, Professional Association of Self-Caterers, Derbyshire County Council and other sources of information. It encompasses what we believe is good basic and sensible practice.
Even with all the measures we are taking, we cannot 100% guarantee that your property will be Covid-free. However, we can assure you that the risk of contagion in one of our cottages is very low – much lower, for example, than visiting a shop or supermarket. 
ENJOYING YOUR STAY.
Derbyshire and the Peak District are wonderful places and there are lots of things to do and see, like exploring the picturesque villages and having fantastic walks in the stunning countryside, that are unaffected by Covid.
Many of the myriad of holiday attractions are also starting to re-open. We have set out below the latest information as of 25 June on what's open and what's not:
Chatsworth Car parks, garden, take away food shops and gift shops are open. Garden open 10:30 am – 6:00 pm. Pre booked tickets only. Stables shop open 10:00 am – 5:30 pm. Carriage House Cafe open for takeaways 10:30 – 5:30, hot food 11:30 – 3:00.
Haddon Hall closed until further notice.
Hardwick Hall park and gardens open, tickets released every Friday. Pre booking essential.
Kedleston Hall parkland open, tickets released every Friday. Pre booking essential.
Calke Abbey gardens and parkland open, tickets released every Friday. Pre booking essential.
Renishaw Hall garden open for 2 sessions per day, 10:30 – 1 pm and 1:30 – 4pm Friday, Saturday and Sunday. 100 people allowed in for each session on a first come, first served basis. Card payment only.
Gulliver's Kingdom theme park closed until further notice.
Heights of Abraham cable cars closed until further notice.
Castleton Caverns closed until further notice.
Poole's Cavern, Buxton closed until further notice
Cresswell Crags closed until further notice
Derwent Valley Dams open
Edale and the Pennine Way open
High Peak and Monsal Trails open
Bakewell Monday Market open 9:30am – 2.00 pm
Carsington Water fishing, cycle hire and water activities open. Pre booking essential for all activities.
Midland Railway Centre closed until further notice.
Crich Tramway Museum re-opening July 11th.
Alton Towers theme park and gardens open 10:00 – 4:00 from 4th July, pre booking advisable.
SCRUMPTIOUS MEALS AND MUCH MORE.
A big part of enjoying a holiday is having meals and drinks with friends whether in your cottage are in one of the lovely pubs and restaurants with abound in Derbyshire.  
A lot of the pubs and restaurants have been providing takeaway meals and with the Government's relaxation of the social distancing guidelines many more are starting to open their doors.
We have asked our cottage owners to put information in the cottages about the dining out and takeaway opportunities in the local area around the cottage.
If you fancy dining in the cottage all the regular supermarkets are open and also doing click and collect but please also try the many local shops offering local grown and produced products.
Sourced Here is a brilliant alternative to the supermarkets. It offers the convenience and choice that you might expect from an on-line supermarket but everything is sourced from Derbyshire's top local providers. Pick from a wide range of products at saucedhere.co.uk and have them delivered straight to your cottage door. https://saucedhere.co.uk
Other local suppliers who are offering a similar cottage delivery service are:
For all the above you will need to place your order in advance of your holiday.